Solar Panel Cleaning has become an integral part of Spencer's House Services. Over time, solar panels acquire a fine coating of dust, dirt, bird droppings and worse. Keeping your solar panels clean helps their performance which saves you money.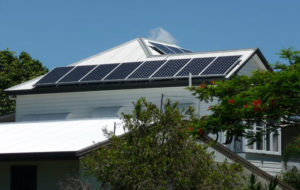 'without the correct safety equipment it is dangerous to climb on to your own roof for cleaning solar panels, cleaning gutters or cleaning your roof.
We advise you to call the professionals and get the cleaning job done safely and correctly.
feel free to call us any time for  free quote for any of our external house cleaning services which include: House washing, gutter cleaning, concrete cleaning, roof cleaning and solar panel cleaning.
Our number is 0411 444 546 – call anytime, thanks.