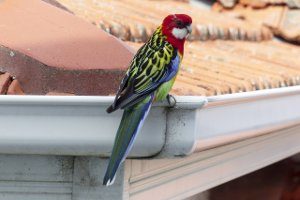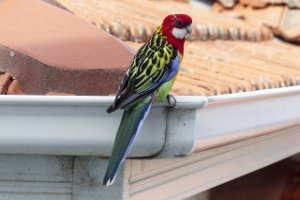 Did you know that you can prevent rust and deterioration in your roof gutters when you have your gutters cleaned in Ashgrove and surrounding areas. Call us today for a free quote. Spencers House Washing and Gutter Cleaning is a family business and we provide Gutter cleaning in Ashgrove.
We love our customers and we have a fantastic twenty year reputation to show for it.

Make your booking today by calling us and arrange a time for our free quote. Or just email us from our contact page
We supply gutter cleaning to Ashgrove, we're ready to take your call anytime:
---
---
Call and ask about our special prices for combined packages of house washing, concrete cleaning, solar panel cleaning and gutter cleaning in Ashgrove We're local Brisbane northside, therefore you may as well give us a call today as we may be doing some gutter cleaning in Ashgrove – maybe even just around the corner from you!
Some Gutter Cleaning Problems in Ashgrove
Gutter cleaning in a low set house with tin roof in Ashgrove
Low set house with tile roof to clear guttering Ashgrove
High set house with tin roof with blocked gutters and downpipes in Ashgrove
General blocked gutter cleaning Ashgrove
Blocked gutter drain in Ashgrove on apartment roof and balcony
Shops, schools and commercial buildings with blocked gutter downpipe in Ashgrove
Are you a building contractor? or Estate agent or even a regular DIY, call us for special long term rates. Call or email us today for details/

Gutter cleaning Prices – Ashgrove
Our prices are always competitive and we strive to keep them as low as we can. Please call us or send an email on our contact page and we can provide a price based on your gutter cleaning requirements.

We offer annual, six monthly or 3 monthly gutter cleaning services to suit your needs.
Gutter Cleaning – Ashgrove – Information
We clean nearly all types of waste from gutters, including:
Leaves in gutter Ashgrove, Tree branches in roof gutter Ashgrove, Ferrel animal waste in roof gutter Ashgrove.

Great workmanship leaves your property clean and safe.
Gutter Cleaning Ashgrove, Rubbish Removal from gutter Ashgrove, clear blocked gutters Ashgrove and clean overflowing gutters Ashgrove

Spencers House Washing provides a full overview of external house cleaning services for your home including: House washing, Concrete cleaning, Solar Panel Cleaning and Gutter Cleaning. Please call us, or email us anytime.